Transform Your Home into a Low EMF Safe Space
Create a harmonious low-EMF home where health and wellbeing thrive
Hazardous EMFs are found elevated in most homes
They can't be smelt, seen or heard yet these class 2B carcinogens negatively affect almost every home.

Cell towers, power lines, substations and wireless technologies are just a few sources of EMFs.
They wreck havoc on you and your loved ones health
Crippling RF Radiation
A known carcinogen that causes a cascade of harmful health effects.
Damaging Magnetic Fields
A class 2B carcinogen linked to leukemia, obesity - even miscarriage.
Agitating Electric Fields
'Electrifies' your body robbing you of melatonin, energy and sleep.
1,000+ studies show harm
Thousands of peer reviewed studies show the adverse health effects of EMFs - the science is done.

See: Bioinitiative Report, EMF Portal, MDSafetech, ORSAA
Reduced sperm count - 3.4 uW/m2 (Behari 2006)
Increased stress - 60 uW/m2 (Buchner, 2012)
Increased cancer risk - 1,000 uW/m2 (Khurana 2010)
Average Sydney Home Level (RF Radiation) - 5,000 uW/m2
Watch the video - Adverse health effects of EMFs
Reveal the invisible and get protected from all 4 EMFs of concern
Experience a low-EMF home where health and wellbeing thrive
Protect What's Important
EMFs can cause significant health issues. Live your life free from their damaging effects.
Proven EMF Protection
Don't fall for deceptive EMF protection. Get the best advice from a qualified specialist.
German by Design
Your home diagnosed using state-of-the-art equipment so absolutely nothing is missed.
Feel the Peace of Mind
Feel at ease and relaxed knowing you're free from the 24/7 bombardment of EMFs.
Certified EMR Technician
Our qualified EMR specialist (ACES, IBE) will ensure you get the best expert advice.
Money Back Guarantee
We guarantee to significantly lower your exposure to EMFs or your money back.
New York Times best selling author

"The most dangerous pollution affecting you is the invisible sea of EMFs your body swims in daily."
Dr. Mercola
Founder - Worlds #1 Health Site
World renowned physician

"EMFs are undoubtedly one of the biggest threats to health. There are undeniable links to autism and many other diseases."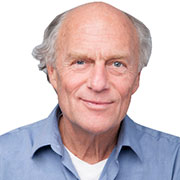 Dr. Klinghardt
Klinghardt Institute
Detection Ability
Other Services