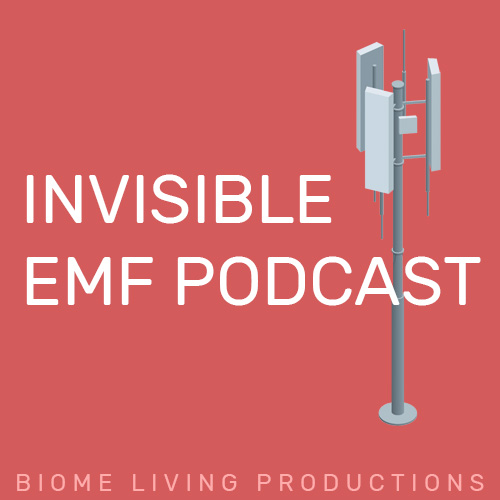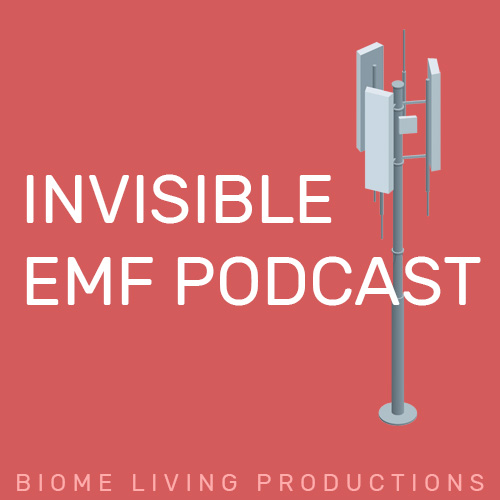 Join Matt Cossey on a journey into the invisible world of EMFs.
Subscribe on all good podcast players or listen below.
Episode 9 – Mainstream EMF Propaganda Exposed August 4th, 2020
Today we expose the industry funded propaganda that is now rife on mainstream channels. Labeling any attacking anyone who's concerned about the health impacts of cell towers and 5G as crazy 'conspiracy theorists'. This is even when the bulk of science is pointing to clear biological harm. An episode not to be missed.
Episode 8 – 5G, What You Need to Know June 29th, 2020
We discuss all things 5G in this episode. The drama unfolds as millions of 5G transmitters are switched ON worldwide. Many have legitimate concerns with the additional microwave radiation exposure this technology is bringing. Scientists are speaking out and here is my view on the situation as it unfolds.
Episode 7 – Smart City Nightmare May 21st, 2020
We talk EMF and 5G Censorship by big tech PLUS explore the smart city dystopian nightmare they have planned for us. Find out the scam and how it's going to cost you big money, your health and privacy to live in your very own 'smart' cubical.
Episode 6 – Big Tech Censors 5G Health Effects April 30th, 2020
The censorship of all 5G discussion relating to health effects or possible cause of COVID-19 is now in full swing. Welcome to the so-called 'free internet' of 2020. An internet controlled by a few multi dollar corporations and their smart city / IOT agenda. Coming soon to a neighborhood near you!
Episode 5 – Coronavirus and EMF Censorship March 26th, 2020
Whilst everyone is now distracted by the Chinese (COVID-19) virus that is plaguing the world, EMFs continue to be the #1 health epidemic that no one is paying attention to. Also I cover EMF censorship as our Youtube channel is suspended for exposing the dangers of microwave radiation and other EMFs.
Episode 4 – EMF Dangers, Types & Mitigation (Interview) Feb 17th, 2020
A very special show that you don't want to miss! We talk all things EMF – health effects, different types and mitigation. This show is from a guest appearance on the Lachlan Saves the World Podcast. Lachlan is helping all of us navigate these chaotic times to create the best version of yourself. Check out his show on all good podcast platforms!
Episode 3 – 5G Exposed Feb 4th, 2020
5G has now rolled out across the world and we're starting the see the real effects. A dramatic increase in microwave radiation across most base station sites has been observed. I also managed to record the sound of 5G radiation, it sounds like static electricity! Listen for yourself over here.
Episode 2 – #1 EMF Protection Jan 14th, 2020
In this short episode I touch on the #1 EMF protection that magically shields you from all EMFs. Does it actually exist or is it a myth that many people get scammed into? In this episode you'll find out and why it's important to seek a professional – either an EMR specialist or building biologist.
Episode 1 – Intro Jan 7th, 2020
Welcome to the first episode of the Invisible EMF Podcast! I'm Matt Cossey from Biome Living – a certified electromagnetic radiation technician. This podcast is devoted to all things EMFs – that's electromagnetic radiation. Join me as we venture down the EMF rabbit hole and uncover what they don't want you to know!