Protecting People all over Sydney from Harmful EMFs
Create optimal health - live your life free from the damaging effects of EMR
Hazardous EMFs are found in most homes
They can't be smelt, seen or heard yet these damaging fields are negatively affecting millions across Sydney.

Cell phone towers, smart meters, substations, power lines and wireless devices are just a few sources of hazardous electromagnetic radiation.
They wreck havoc on you and your loved ones health
Noxious Wireless Radiation
Microwave radiation (RF) is a known carcinogen and causes a cascade of harmful health effects.
Damaging Magnetic Fields
Magnetic fields are a class 2B carcinogen and linked to leukemia, changes in emotional states - even obesity.
Agitating Electric Fields
Electric fields 'electrify' your body adding additional stress whilst robbing you of energy and sleep.
Gain peace of mind by having your home tested for all 4 types of harmful EMF radiation
Create a Natural Low-EMF Home
Return your home to a natural & healthy state free from the damaging effects of artificial EMFs.
Understand Your Exposure
Discover the exact levels of EMFs throughout your home and where they're coming from.
Protect Your Health
Stop being exposed to destructive EMFs. Regain your health, vitality and quality of life.
Comprehensive EMF Assessments
Your home will be assessed for RF, DE, magnetic & electric fields by our certified EMF technician.
10,000+ studies show harm
More than 10,000+ peer reviewed studies show adverse health effects - the science is done.

See: Bioinitiative Report, EMF Portal, MDSafetech
Increased stress hormones - 60 uW/m2
Headaches, concentration, sleeping problems - 1,000 uW/m2
Average Sydney Home Level (RF radiation) - 2,500 uW/m2
Watch the video - Adverse health effects of EMFs
Get your home properly assessed and protected by an expert
Foster Good Health
EMFs add a major stressor to your body. Live your life free from their damaging effects and transform your health.
Proven EMF Protection
Don't fall for deceptive EMF protection. Get your home properly assessed and protected by an qualified expert.
German by Design
We use the ultimate in EMF detection equipment from Germany to reveal even the trickiest of EMFs.
Reveal the Invisible
Gain full insight into the invisible electromagnetic radiation affecting your home and health.
Certified EMR Technicians
Our qualified EMR specialist (ACES, IBE) has the expertise to provide only the best in EMF detection and mitigation.
Guaranteed Service
We guarantee to lower your exposure to EMFs with our proven & highly effective mitigation strategies.
New York Times best selling author

"The most dangerous pollution affecting you is the invisible sea of EMFs your body swims in daily."
Dr. Mercola
Founder - Worlds #1 Health Site
World renowned physician

"EMFs are undoubtedly one of the biggest threats to health. There are undeniable links to autism and many other diseases."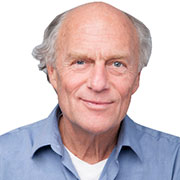 Dr. Klinghardt
Klinghardt Institute
..but what about EMF neutralizers?
In our professional opinion, we do not endorse the use of any devices, pendants etc claiming to reduce exposures or harmful effects. If no reduction can be measured, it's not reducing your risk.
After your home is properly assessed, we then focus on proven mitigation strategies to create a healthy low-EMF environment for you and your loved ones.
What our customers are saying
I didn't realize what I was exposing myself to in the office. After many health challenges, tackling the EMF issue has been key to my recovery.
Matt inspected my home on his trip to Byron Bay. I am forever grateful for his visit. My little ones now have a natural safe space free of EMFs.
Alana Habershon
Egardens (CEO)
We had high levels of EMFs in our apartment. After visit, severe headaches my wife's been suffering have gone. Thanks Matt!
Ahad Kalam
Zetta Partners (CEO)
There were high electric fields found right where I sleep. After Matt's recommendations I've now been sleeping better than ever before. Highly recommended.
Tony Donelley
Farmer (Sth Highlands)
Detection Ability
Other Services